Universal Jotto Desk - Tripod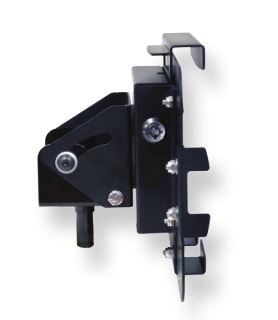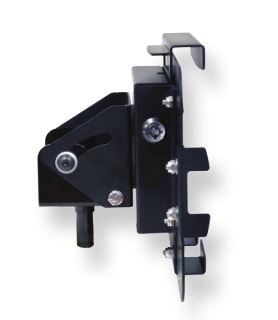 Universal Jotto Desk - Tripod
The standard universal Jotto Desks fit most vehicles when a vehicle-specific option isn't available. The tripod design offers additional support and both braces can be mounted to varying flat, vertical, or angled surfaces.
Jotto desks are rugged adjustable laptop and tablet mounts for your vehicle. Turn your vehicle into a mobile office.
The industry-first articulated arm allows you to sit and work comfortably in driver or passenger seat.
Designed for comfortable device operation.
Stand height is adjustable and can be removed from No Holes Base in seconds when not needed.
Easy to install, easy to set-up and easy to use.
Field proven over the past 20 years, the Jotto Desk offers mobile professionals the best rugged mounts.
From individuals to fleets these mounts put your device at your fingertips when parked.
We do not recommend or suggest that you should use the laptop/tablet while driving. Only use your devices when you are parked.
Adjustable Workspace
Position your device where you need it.
1. Articulated Swing Arm
Rotates 360° around stand and extends 13 3/8". Ratchet handles secure swing arm in position at elbow and stand.
2. Telescoping Rod
Extends desktop height, travels inside of stand.
3. Ratchet Handles
Secures swing arm positioning and allows for 360° swing arm rotation.
4. Hex Head Cap Screws and Lock Washers
Secures rod in stand at desired height and stand to base
Which Jotto Desk is right for you?
Jotto Desks come in three varieties:
The premium laptop Adjustable-Mobile Operations Desktop (A-MOD for short)
The basic laptop Cable-Dock® desktop.
Tablet mounting stations listed by supported tablet
Laptop Adjustable-Mobile Operations Desktop
The A-MOD has been created to be the ultimate desktop solution to secure a laptop computer in a mobile environment. The A-MOD desktop features a lightweight, yet rugged design that incorporates both high strength aluminum and composite materials where it makes sense. All of the side and rear clamps are made of case-hardened steel and the lock is a high security, solid brass tubular lock giving you peace of mind knowing that your laptop is secured. The laptop tray will rotate 360 degrees at the end of the articulated arm enabling you to easily fine tune screen viewing.
A. Side clamps, standard or tall (case hardened steel)
B. Front tabs (case hardened steel)
C. Rear tabs and offset rear tabs (case hardened steel)
D. Tubular lock - solid brass/high security
E. Side trays
F. Rear tray
G. Latch release handle
Laptop Cable-Dock® Desktop
The Cable-Dock is a patented, truly innovative and proven method for effectively securing a laptop computer for mobile professionals. We believe the Cable-Dock is the best way to secure a laptop because:
We provide shock absorbing pads while others don't.
We allow air to circulate underneath the laptops while others don't.
We embrace and conform to the whole body of the laptop rather than just contain the edges and sides as others do. Why? All laptops are not equal in shape.
We have built-in back-up for keeping the laptop secure in case cable latch release is accidentally opened while others don't.
We mount all sizes of laptops while others can't.
We are lightweight at 3.4 lbs with two adjustments for set-up while others weigh 9-10 lbs with 7-10 adjustments.
Mount your tablet for easy access.
Protect your tablet from theft using the barrel key securing system.
A protective case is recommended to further secure the tablet and prevent vibration against metal parts.
Surface Pro and HP Elite X2 tablet mounts include an attached keyboard tray, designed to fold up as needed.
Available for several popular tablet models and as a universal mount fitting tablets with the following dimensions:
| | |
| --- | --- |
| Height: | 7.18" to 8.3" |
| Width: | 9.84" to 12.5" |
| Depth: | 0.84" |
Also available: Auxiliary Desktop
Extra desk space when you need it.
10" wide
7" tall
Adjusts independently from primary arm
Just choose "Auxiliary Desktop" from the add-ons list when adding it to your cart!